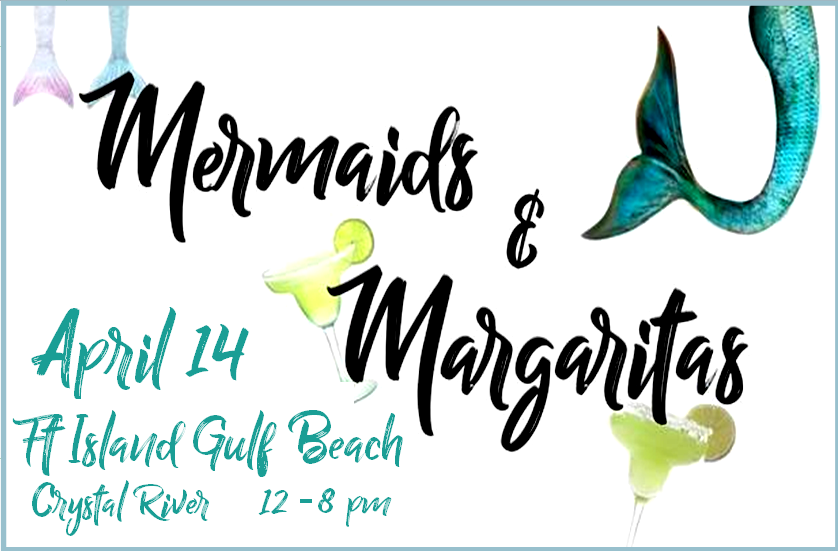 I will be in Florida for the Mermaids & Margaritas Festival as part of my Mertailor Affliation!
The festival is on Ft Island Gulf Beach in Crystal River from 12pm to 8pm on April 14th.
Lots of fun activities for all ages! Live music and more on the beach!
Dress up in a nautical theme, and of course bring your tail if you have one!
Shop the Mertailor to find your mermaid or merman attire…
Be sure to use code SOLEIL10 for your 10% off at checkout!
Hope to see you there for some fun in the sun!
More info at the Mermaids & Margaritas Festival site.